**The current run is six photo prints on two different cuts. Please note that in the store the images are mock-ups. Check descriptions for cuts. Below are the two cut options: high-neck and Baywatch style.
Continue below for the project description.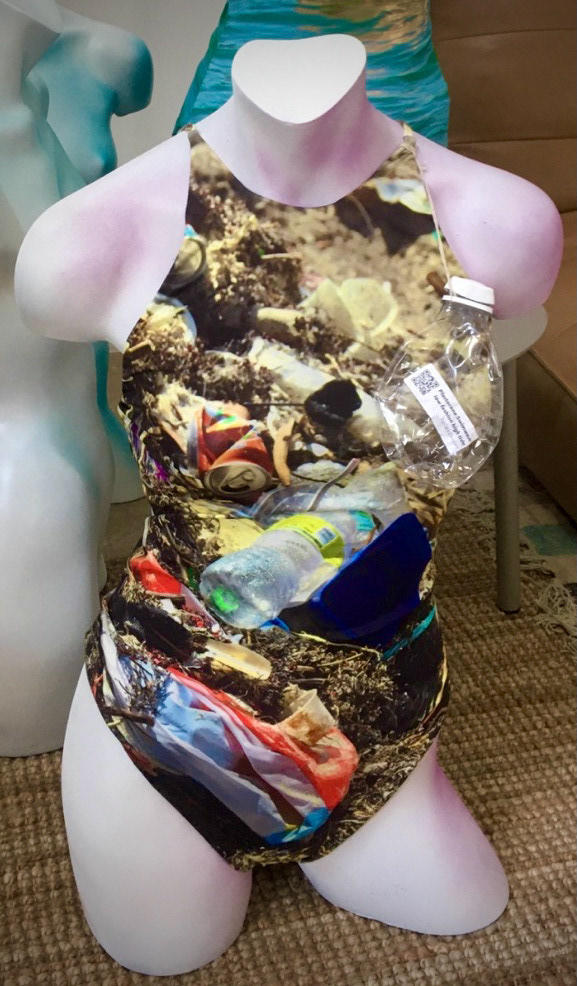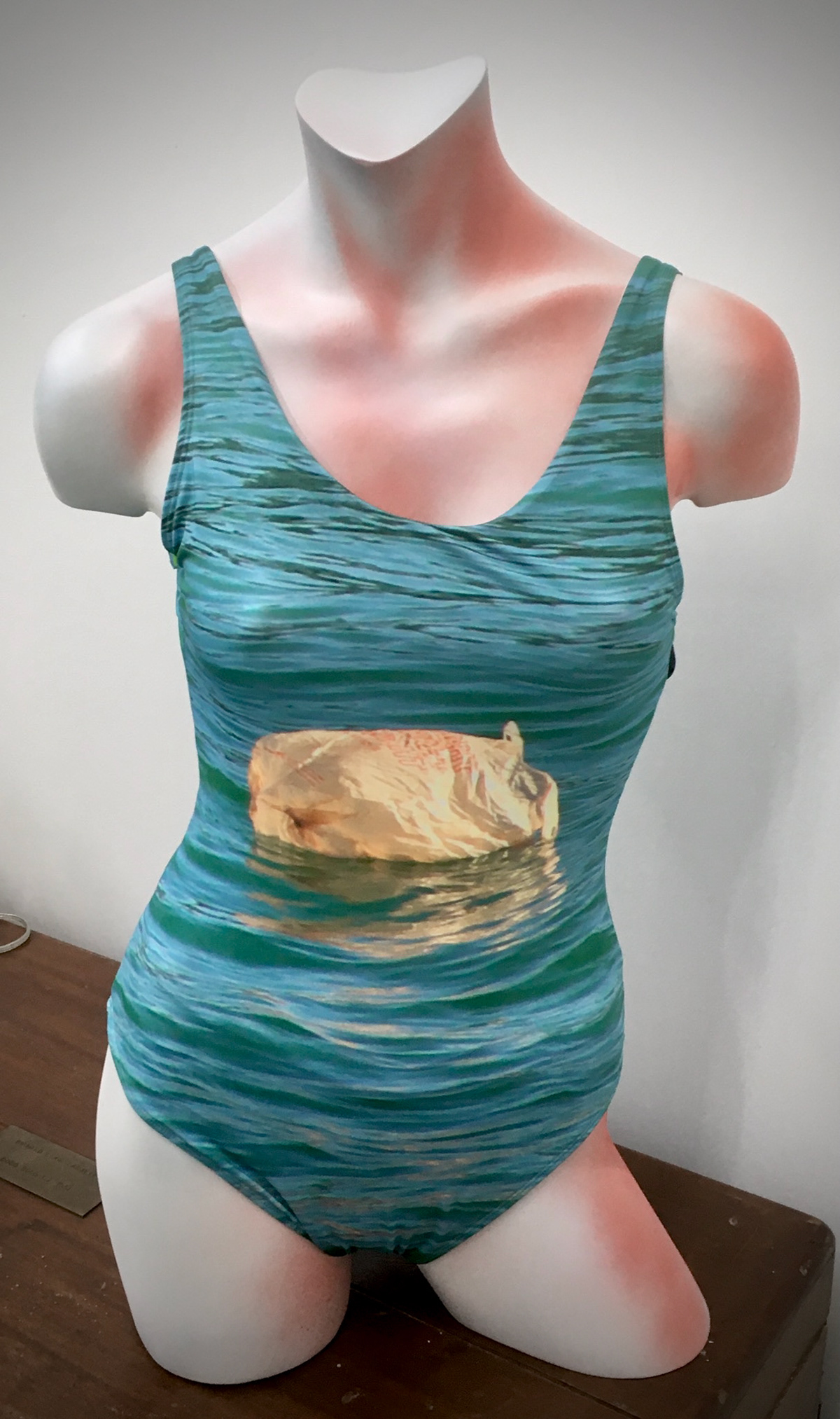 Plastocene Swimwear Line—a line of women's swimsuits that intends to intervene in the problematic clothing and fashion swimsuit industry on multiple levels. The pieces use the body as a billboard for the destructive activities we participate in that are exacerbating exploitation of the planet and of labor—the fast fashion and textile industry being major culprits alongside extraction industries and single-use plastic producers and consumers. Photos of ocean trash and pollution strategically grace one-piece swimsuits so the image itself becomes the design element. Made with Repreve swimwear fabric (which is made using recycled plastic bottles) and locally printed and fabricated, the suits are a tiny affront to industry practices and a sort of call to action. 
Intervening in this dimension of luxury and fashion feels the appropriate way to force a conversation. During the Aspens Ideas Conference in Miami Beach, the line will have a soft launch with a Trashion Show adorned with trash-sessories to bring the issue front and center in a tongue-and-cheek way. The suits will be available at a pop-up shop at the convention. 
Offering the suits for sale in the future mixed in with other luxury goods at a beach hotel lobby store or high-end swimsuit retailer seems a fitting place for them to meet end users. Their commentary can then continue "in the wild" as as people wear them to chic pool parties or visits to the beach. Enacting an eco-tax of sorts while gently critiquing green capitalism, net proceeds will be donated to local marine conservation non-profits.
*the first line is currently in production. below are prototypes and mock-ups. launch images to follow